More Knapped Points
Here are a few that I knocked out.
Dacite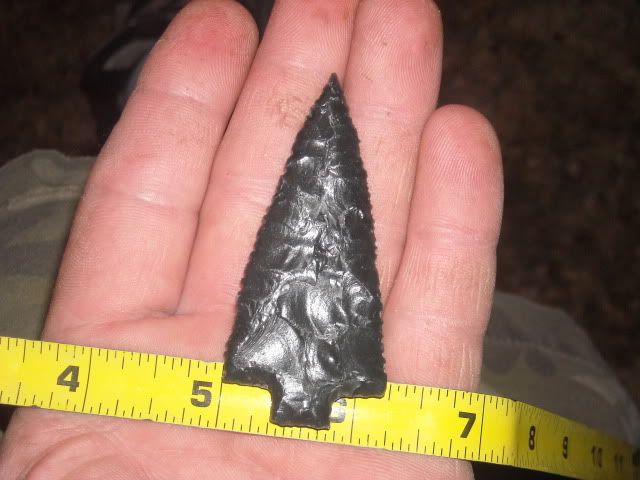 Glass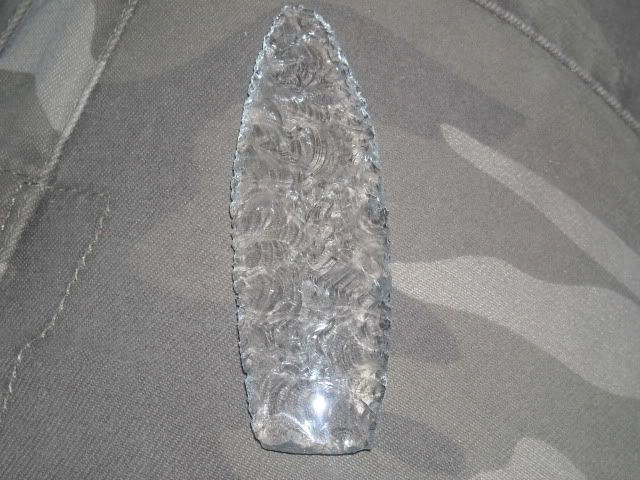 Swift, silent, and covered with wood shavings.
---
Those are SWEET! Really like the second one. Nice work.
"Ne Desit Virtus" ("Let Valor Not Fail")
Oklahoma Selfbow Society Charter Member
Bowhunting Council of Oklahoma Member
PBS Associate Member
Founder of TradRag.com
---
Thanks. Everybody seems to like that one best. I am making a few like it to send to someone in New York to hunt with.
Swift, silent, and covered with wood shavings.
---
5X5 Bull
Posts:457
Joined:Wed Jan 14, 2009 7:14 pm
Location:central carolina uwharrie mts
heck i like all three of them. i wish i could knapp a nice blade out ... takes too much time and my hands arent as steady since i was ill.
---
Another batch of very nice points! Does that hole in your palm have anything to do with this hobby?
---
Spike Bull
Posts:6
Joined:Mon May 31, 2010 2:43 pm
Very nice. You've got good symmetry and your reduction work is awesome. On that note, do you work with slabs or spalls? What did you use for that glass point? I like Jim Beam bottle bottoms
---
4X4 Bull
Posts:106
Joined:Mon Dec 29, 2008 8:36 pm
Great job! I like em all!
---