I have been track photographer at the Miami BMX track where my daughter races and I got permission to be on the infield as a freelance photographer at the USA-BMX Redline Finals in Blue Springs, Mo. this past weekend. I had a great time and feel lucky to get to do this as some of my shots may make it into the BMX national magazine.
Here I am with my media vest that gives me access to the track and some of my friends geeking for the picture.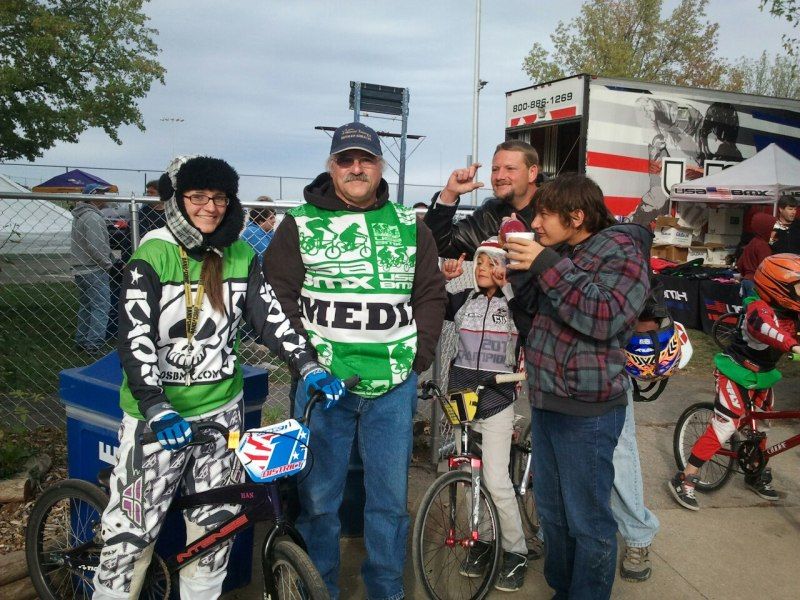 I got this shot of a 6 year old doing a header off a double jump. Although he hit hard, he got back up and rode the course on out. USA-BMX posted this picture on their Facebook page.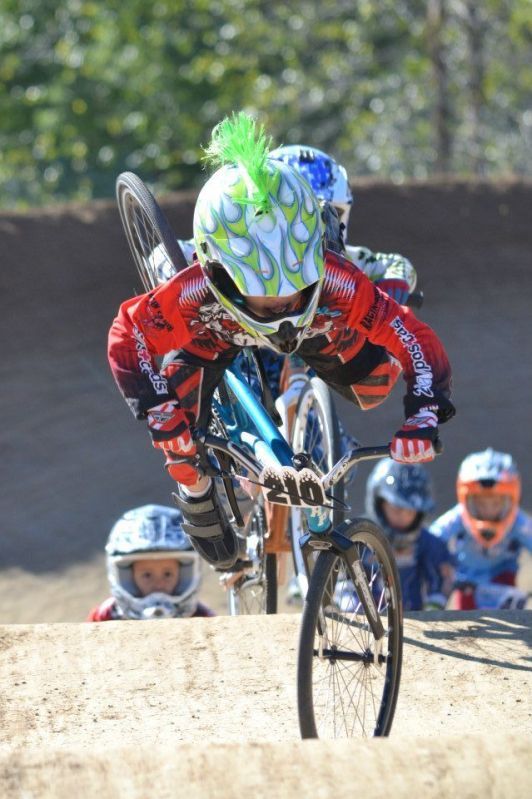 I wound up with over 1800 race pictures while covering the three day event.
Heather made it to the mains on Saturday but didn't place.
Dennis