I hope you folks aren't tired of build-a-longs. :hair: I was posting this one on another site and thought I may as well paste it here as well, since I have lot's of friends over here.
She will be my Cumberland straight longbow model. She will have an ebony riser with an osage canine accent. Josh supplied the osage. Here are the riser pieces laid out.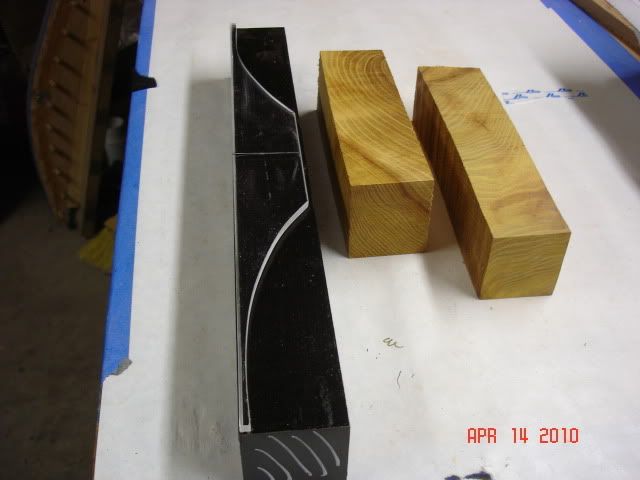 Notice my plexiglass template. This is mainly used to lay out how I want my accents.
Next I find the grain on each piece so that I layout the riser for the most strength. Notice how I draw lines on the cut end so that I can tell at a glance the grain is proper. The grain is really hard to see in the ebony. Then I cut each piece down to just over 1 1/2" wide. I want them the same width when I start to laminate them together. The thin piece will be used for accents behind the riser and on the tips.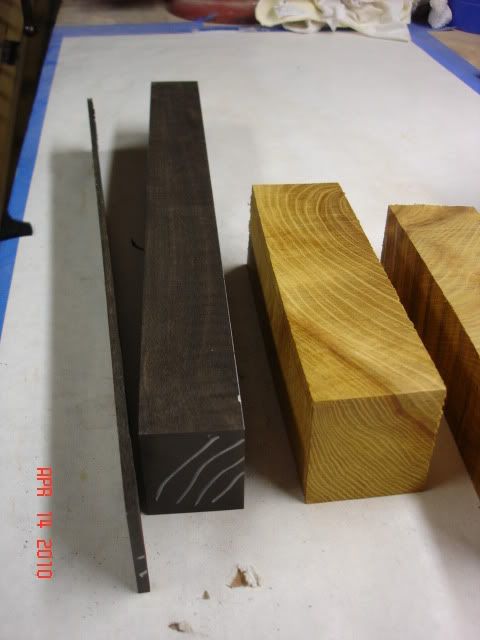 I then cut my arch on the osage and sand it close to the line.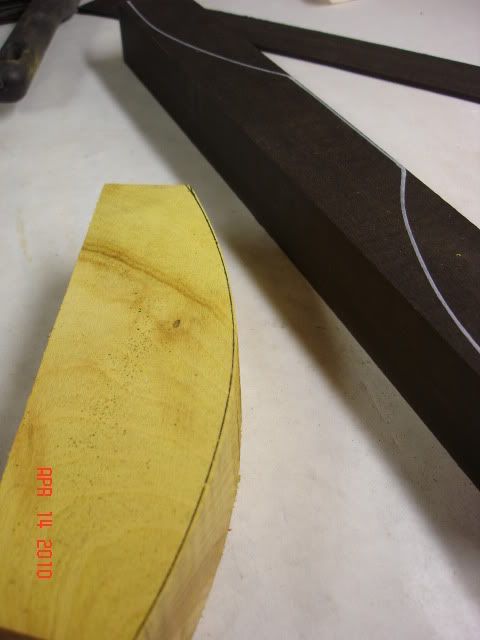 Then I trace the osage to the ebony and cut it outside the line.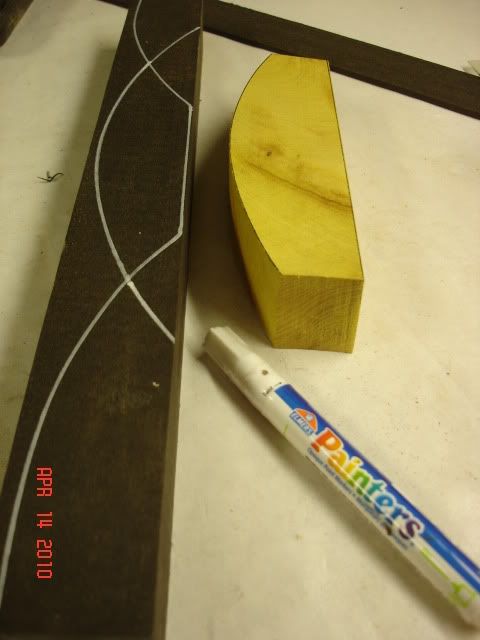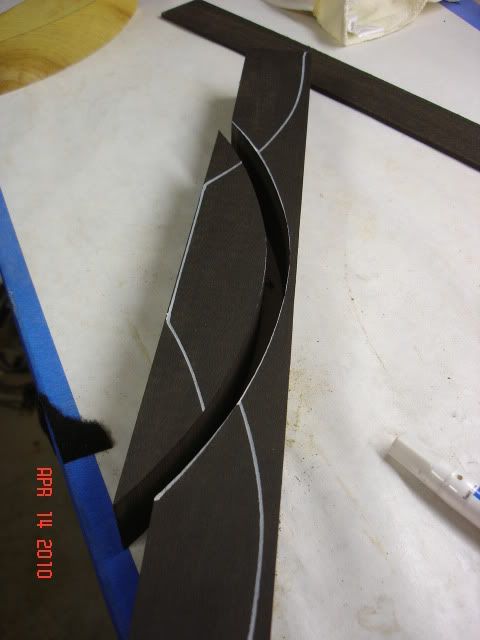 Next is a lot of fitting until no light shines between the pieces. Tomorrow you will see the next laminating step.