It's interesting what attracts each of us to particular vintage bows. We may zero in on classic Bear Archery bows because of Fred. We identify with an old Black Widow because our uncle had one. We would love to find an old Staghorn because they were so racy at a time when we didn't have near enough money to acquire one.
One old bow that draws me is the Ben Pearson Mercury Hunter.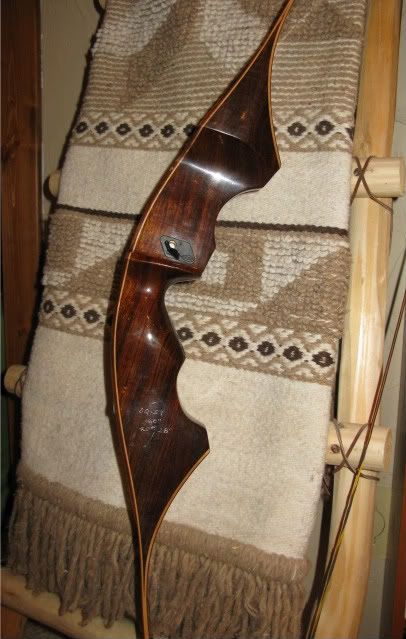 I will forever identity the Mercury Hunter with Jim Dougherty, poster boy for Ben Pearson Archery and really for all of bowhunting in the 1960s and '70s when I was just finding my feet in the sport. Jim became one of my archery idols. Young and dashing, Jim bowhunted all over the world and become one of the period's best known spokesman for hunting with a bow.
One of the most fortunate things in my life is that through mutual friends in the archer industry, Jim Dougherty and I later became fast friends and bowhunting partners, he the mentor and me the then-young turk hanging on his every word.
I'm looking for an early, dark Rosewood Ben Pearson Mercury Hunter in 50 to 55#.
The Mercury Hunter was offered from about 1968 to about 1972 by Ben Pearson. Its broad limbs drew smoothly, and although not overly fast, is always seemed a particularly forgiving and accurate bow to me. Its built-in mercury-filled stabilizing capsules also made it unique. "Mercury Recoil Cartridges" they were called. They were inserted and glued into the bow's massive riser, one at the top of the riser and one at the bottom.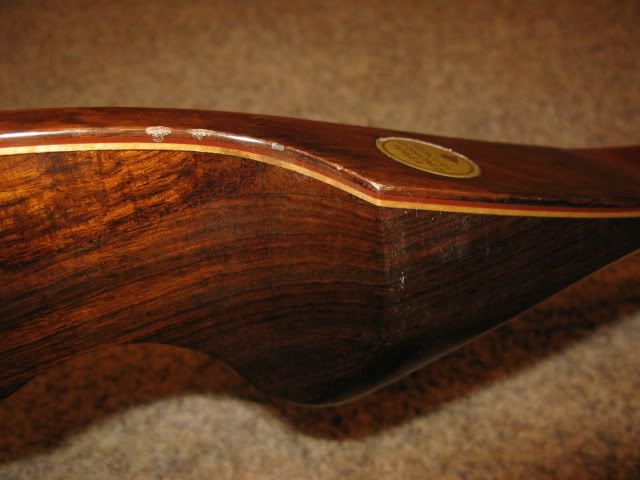 Think of them as internal dual stabilizers. If you jiggled the bow, you could hear the mercury slosh. You could also hear it when you shot. I can only imagine the horror that today's environmental crowd would experience to know that we once filled our bows with raw mercury.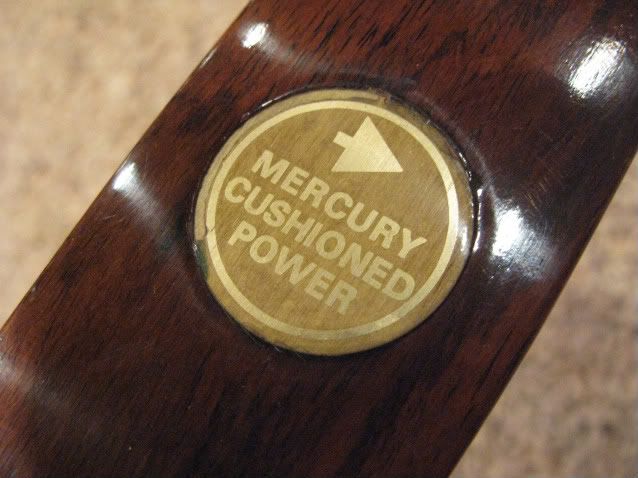 The Ben Pearson Mercury Hunter was made with dark, rich-looking India Rosewood and complimenting reddish-brown limb glass. I've owned a number of Mercury Hunters over the years, but today retain only one, a much-used 45 pounder. I wish I'd never sold or traded away all the others, particularly the 50- and 55-pound models. In fact, I wish I could find another in that weight range today.
The Mercury Hunters generally shot well for me. One of the reasons for that, I believe, was the bow's sculpted target-style grip.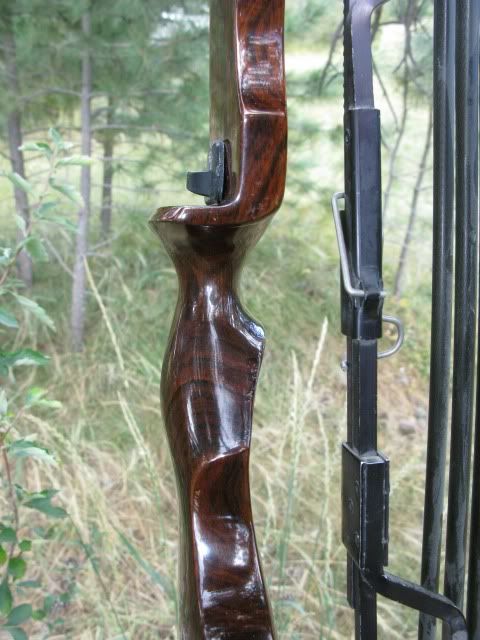 Of course, no Ben Pearson Mercury Hunter was complete without a Ben Pearson Adjust-On Quiver.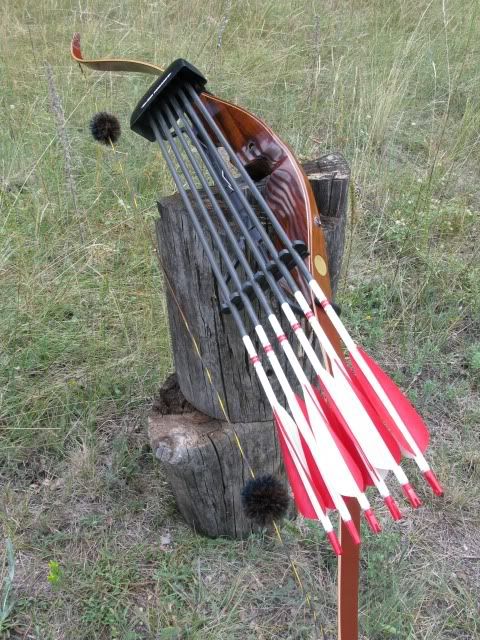 This was the bowquiver designed by Pearson to compete with Bear Archery's Snap-on bowquivers. In some ways the Ben Pearson quiver was better than the Bear quivers. In some ways it was worse. It was better in that it arranged six arrows in a tight straight line, which I found less likely to cause a right-handed bow to tip to the right when shot than the 8-arrow Bear bowquiver which featured a more square-ish and bulky arrow configuration.
It was worse than the Bear quiver in that while it's racheted slide-together attachment and adjustment system represented a valiant effort, it was often a bit of a rattletrap. I remember getting thus quiver firmly in place on my Mercury Hunters and then wrapping the adjustment stem and its spring- lock clip round and round with stretchy electrical tape to keep it quiet.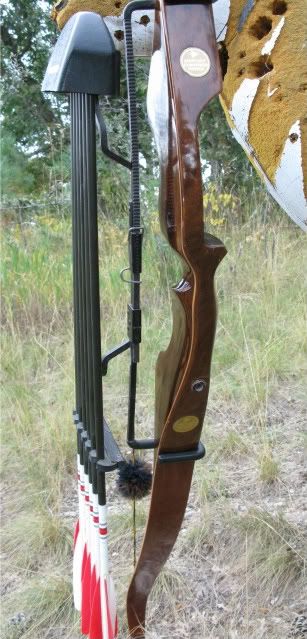 Once set up properly, though (if adding electrical tape is proper), the combination of Ben Pearson Mercury Hunter and Ben Pearson Adjust-On Quiver made for a classy and very shootable bow-and-quiver system.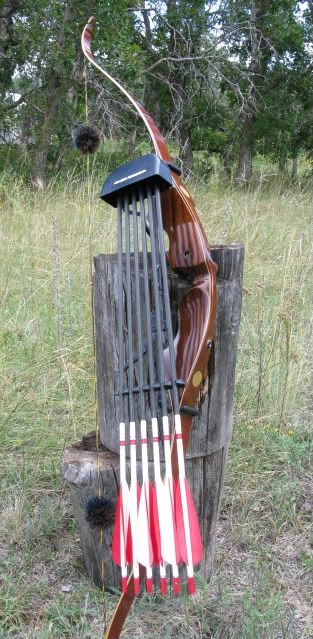 If I may, I'll reiterate my earlier wish…..does anyone out there possibly have a Ben Pearson Mercury Hunter in 50# to 55# for trade or for sale right now? I'd be interested.
In fact, what I'd really like to do is trade the gorgeous 45# Mercury Hunter in these photos for an identical model in 50# or preferable 55#.
Let me know if you can help or know where an old Mercurcy Hunter in, say, 55# might exist.
Bill Krenz
Colorado