These storage/carrying socks will make great stocking stuffers for the black powder shooter in the family or friends.
Made from cotton carpet material or fleece material, each sock is lined and has a wooden or metal button to close the flap.
The pistol socks will fit a Kentucky or Trapper style pistol. The revolver socks will fit a revolver with a barrel length up to seven inches.
Price includes shipping in the continental U.S. Money Order is preferred.
I can also make any custom sized socks for pistols, revolvers or rifles from material you may have on hand.
The Socks
Cimarron Pistol Sock - $30.00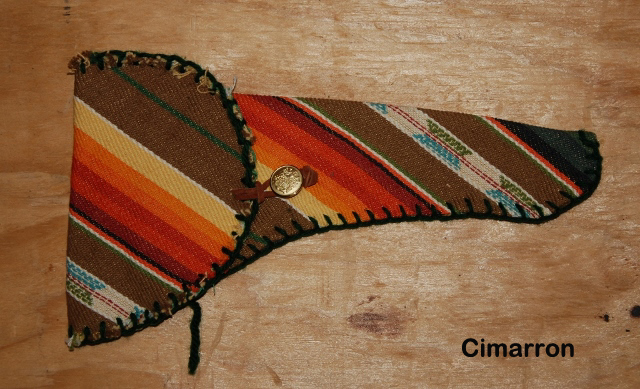 Cimarron Revolver Sock - $30.00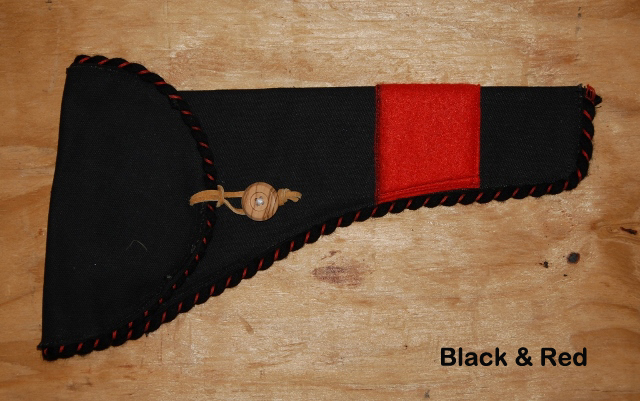 Black & Red Revolver Sock - $30.00
Sedona Pistol Sock - $30.00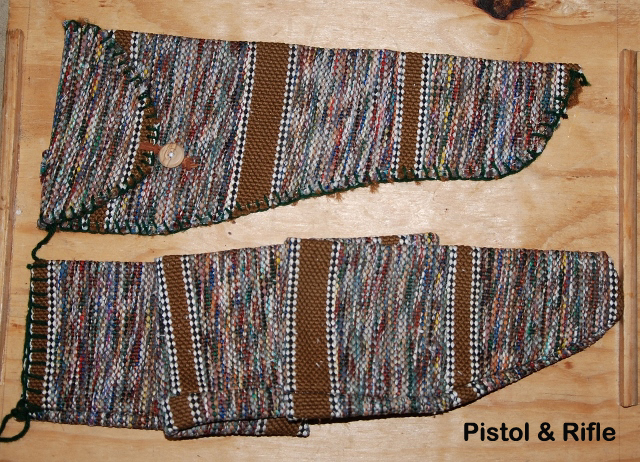 Pistol & Rifle sock set. Rifle sock is 44 inches long. - $45.00
Operators are standing by.