These storage/carrying socks make great Father's Day gifts for dad's black powder pistol and/or revolver.
Made from cotton carpet material or fleece material, each sock is lined and has a wooden or metal button to close the flap.
The pistol socks will fit a Kentucky or Trapper style pistol. The revolver socks will fit a revolver with a barrel length up to seven inches.
I also make socks for pistols or revolvers with longer barrels such as an English Horse Pistol or Colt Buntline (Wyatt Earp Special).
Unlike a leather holster, a fabric sock breathes and will not tarnish the brass furniture.
Price includes shipping in the continental U.S. Money Order is preferred.
The Socks
Cimarron Pistol Sock - $30.00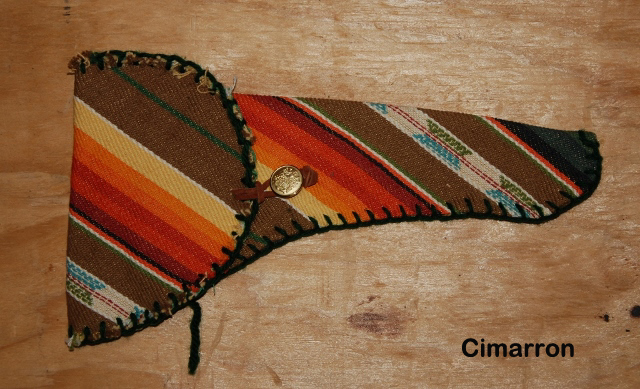 Cimarron Revolver Sock - $30.00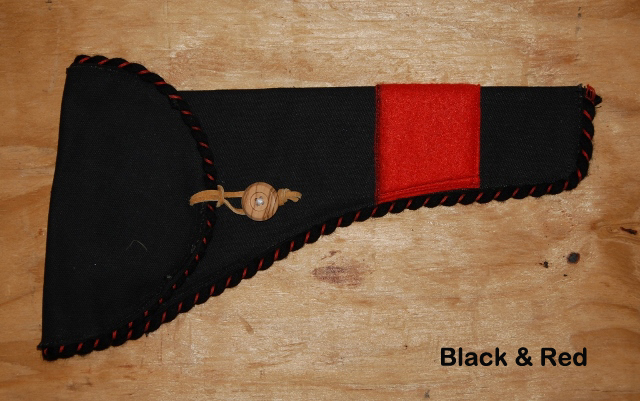 Black & Red Revolver Sock - $30.00
Sedona Pistol Sock - $30.00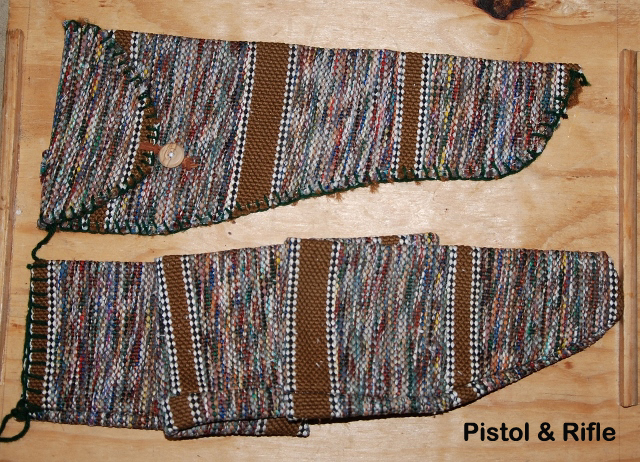 Pistol & Rifle sock set. Rifle sock is 44 inches long. - $45.00
Operators are standing by.